2019 Regional Winners
Europe Team
Jemma Southcott • BAE Systems
Fred Fisher • QinetiQ
Hannah Ives • BT
Teresa Ruiz Pages • Accenture
Ulrike Baumgartner • Endress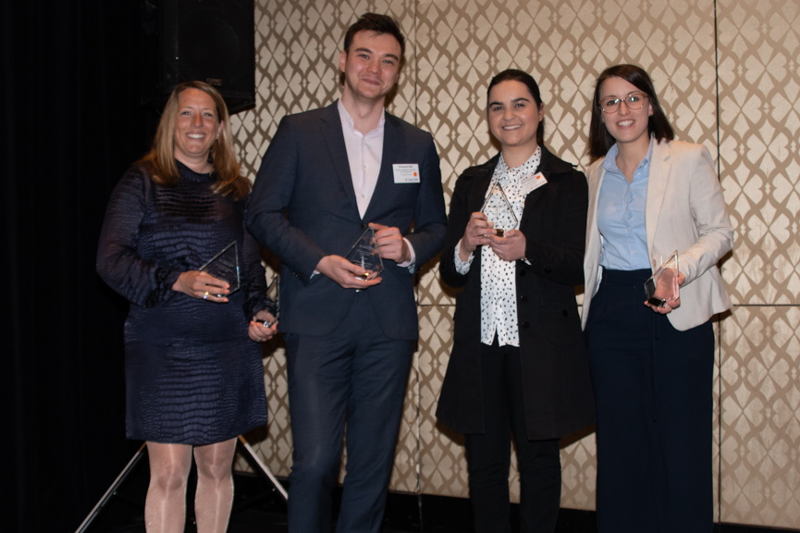 Asia Pacific Team
Carmen Trevino • Group 10 Consulting
Maree Saklaoui • Optus
Chris May • NZ Ministry for Business Innovation and Employment
Tiffany Chung • CASG - MSD
Americas Team
Ivana Duskova • Honeywell Aerospace
Michael Thomas • Hologic
Zachary Woodward • BC Government
Hannah Pena • ConocoPhillips-US
Vote for the Global Winning Team
Now is your chance to watch the videos from the three regional winners and pick your favorite.
Deadline for votes is 20 December. Only one vote per person (members only).
A great deal is published about the importance of developing leaders and at IACCM's conferences, this need has been recognized.
Based on a program created and designed by the CEO, Sally Guyer, the IACCM provides our members with the opportunity to nominate a young individual from their organization to step into a new and challenging environment. The selected young stars are invited to join a private session with senior leaders to enable them to deliver a presentation at an IACCM Conference focused on a specific issue.
Participants benefit from direct interactions and mentoring by 'leaders of today' and are exposed to transformational ideas and emerging technologies. The nominees network with each other, with professional delegates and speakers to make the most of the conference.
This program is available to IACCM corporate members only (with a limit of 1 nominee per organization). Places are limited.
2018 Winning Team
The Australasia Team was the global winner of the 2018 Leaders of the Future Award.
2018 Regional Winners
Australasia Team
Global Winner
Taylor Pearce • Ausgrid
Florence Cheng • NBN Co Limited
Michelle Porter • CASG - Dept of Defence
Mr Heng Lau • Toyota
Andrew Watson • BAE Systems Australia Ltd
Americas Team
Kevin Buss • GM
Eduardo Yahn DO Santos • Rockwell
James Manship • Raytheon
Samantha Bates • WL Gore
Danielle Taimuty • ConocoPhilips
Europe Team
Lars Riber Boe • Ramboll
Holly Kisby • Lockheed
Adriana Bendikova • Dell
Daisie Brown • BT
Bogdan Chiriac • Deutsche Bank
Jennifer Lawrence • Meggitt