CPD Points Available
Gain 60 CPD points by completing this program
Learn and test the knowledge that enables you to be an industry leader and develop the toolbox of tactics and techniques that deliver measurable results for your organization.
The program includes:
Skills Assessment: Identification of personal and/or team development needs against external benchmarks in the key areas of commercial skills and knowledge.
Development Plan: A personal report with gap analysis, together with learning and experience recommendations.
Learning: A flexible yet structured online program with student and instructor interactions covering the full contract life-cycle.
Certification: An internationally recognized certification in contract and commercial management at Practitioner, Advanced Practitioner or Expert level.
| Individuals | Employers |
| --- | --- |
| Achieve world recognized accreditation. | Confirm and benchmark employee credentials. |
| Gain detailed knowledge of key best practices. | Make visible commitment to employee growth and excellence. |
| Raise personal status and career opportunities. | Provide positive benefit for new hires and support employee retention. |
| Join a fast growing global, professional community. | Achieve a compelling return on investment from improved performance. |
| Demonstrate your commitment to excellence and world class standards. | Enhance functional status and influence. |
IACCM Certification is based on a holistic assessment of your skills, experience and professional contribution, supported by examination and (at Expert level) demonstrated leadership and judgment. Each component of the program is therefore mandatory and candidates accrue points that count towards their final certification level.
The program is taken online in the secure IACCM Learning Portal. Each certification program is self-paced but typically takes 3-6 months to complete. It can be taken individually or, for teams of 6 or more, as an exclusive corporate cohort. You will have up to 12 months to complete the program.
The process of completing the program and achieving certification is as follows:
CCM Practitioner and Advanced Practitioner Certification – 6 Steps to Success
Register online - To join the program, you must be a paid IACCM Member (either individual or corporate). If you are not currently a member, you can join as part of the registration process.
Access the Secure IACCM Portal - For individuals, you will have access as soon as payment has been completed. For corporate programs, we will work with you to launch your program.
Complete a Skills and Experience Assessment - A detailed online assessment that measures your skills and experience levels. Along with your line manager or an acknowledged CCM Expert, your assessment will be validated to ensure your Development Plan achieves your goals.
Receive a Development Plan - You will receive a customized Development Plan based on your skills assessment, providing a gap analysis and a recommended Certification Program Level to suit you.
Study the relevant Contracting Body of Knowledge - Comprises approximately 30 modules depending on your program level. These include audio and video presentations, mentored message boards, module tests and additional materials.
Take the Program Examination - The exam is taken online and you will be given 2 hours to complete approximately 100 questions covering the full curriculum.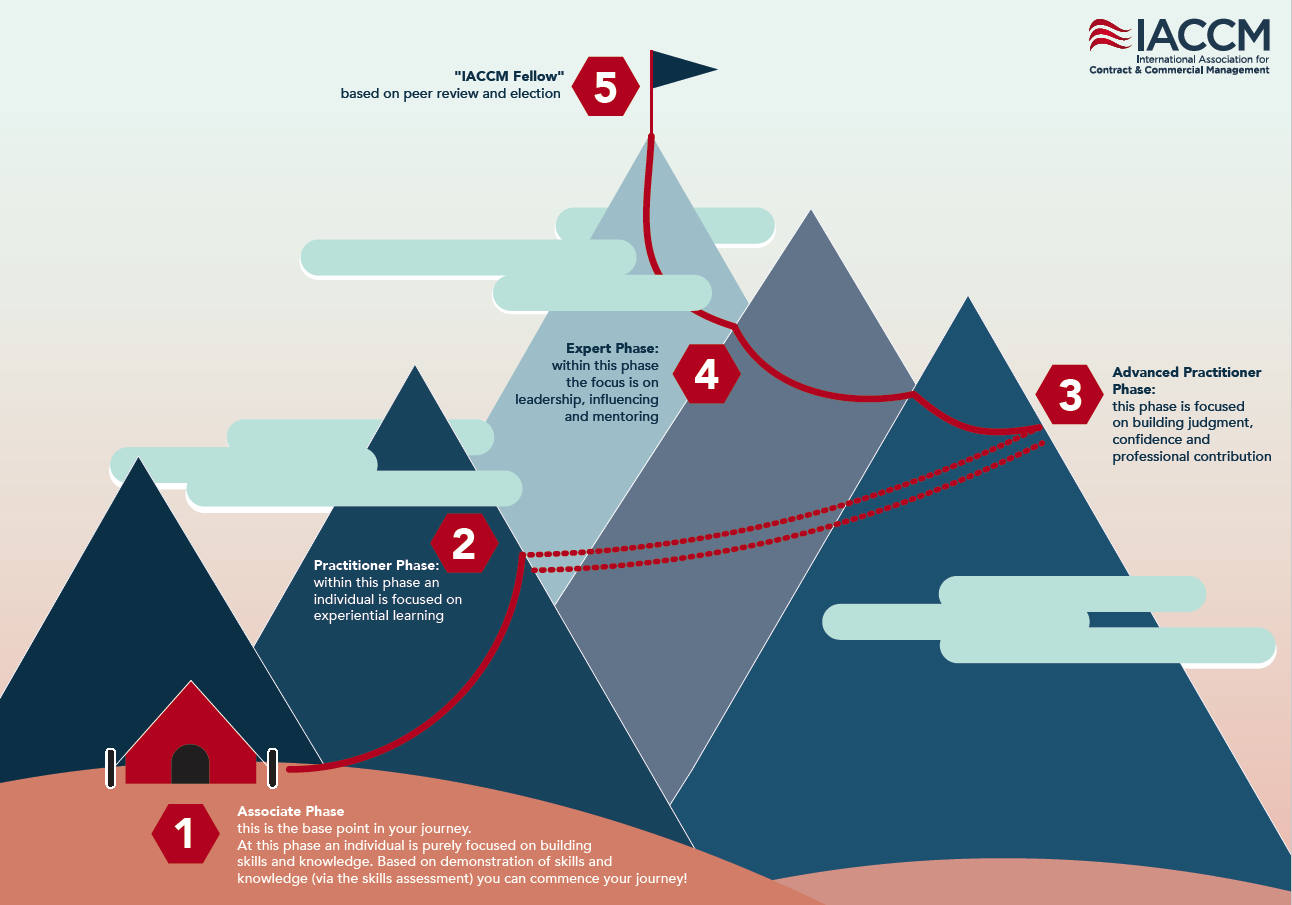 CCM Expert Certification
Expert certification is based on demonstrated credentials and experience. Candidates are required to develop a Business Case on an issue of practice, policy or organization. Those with qualifying submissions will be invited to present their Business Case to an Expert Panel. The Expert Panel has final decision authority on the award of Expert status.

Success
When you successfully complete the training, you will be awarded the status of CCM Practitioner, Advanced Practitioner or Expert. Your certificate will be made available within 2 weeks of program completion and will be valid for 2 years.

Proceeding to the next level of certification
If you wish to move to a higher certification level, you may apply no sooner than 1 year after the date of your current certification award. On application, you will be requested to update your skills and experience assessment to verify eligibility for the next level of certification. When verified you will be asked to pay the fee applicable to your new learning program. Click here to apply now.

Certification renewal
Certification renewal is required every 2 years from the date of certification. To continue to be certified, you must remain an active IACCM paid member and have completed the equivalent of 40 hours of continuing professional development (CPD) over the prior 2 year period. Learn more.
For individuals, the cost of the program is US $800* per person.
For corporate programs, the cost of the program is US $800* per person with a minimum of 6 participants plus an additional one-time set-up fee of US $1,500 to create your company-specific learning portal.
* Price relates to a single program. Applicants must be a paid member of IACCM to participate in the program. Prices include examination fees at Practitioner, Advanced Practitioner and Expert level.
Click below to register now.
Login / Registration
Already registered? Sign in to the IACCM Learning Portal
Learning Portal Login
Choose the world's leading certifications in contract and relationship management.
Register Now
Try a free sample module
This introductory module is a lead-in to the rest of the learning material in the CCMA (Practitioner) curriculum.
Contracting Introduction

Determine the best path for you and your team.
Learn more
Check our FAQ section for answers to the most frequently asked questions. Click here